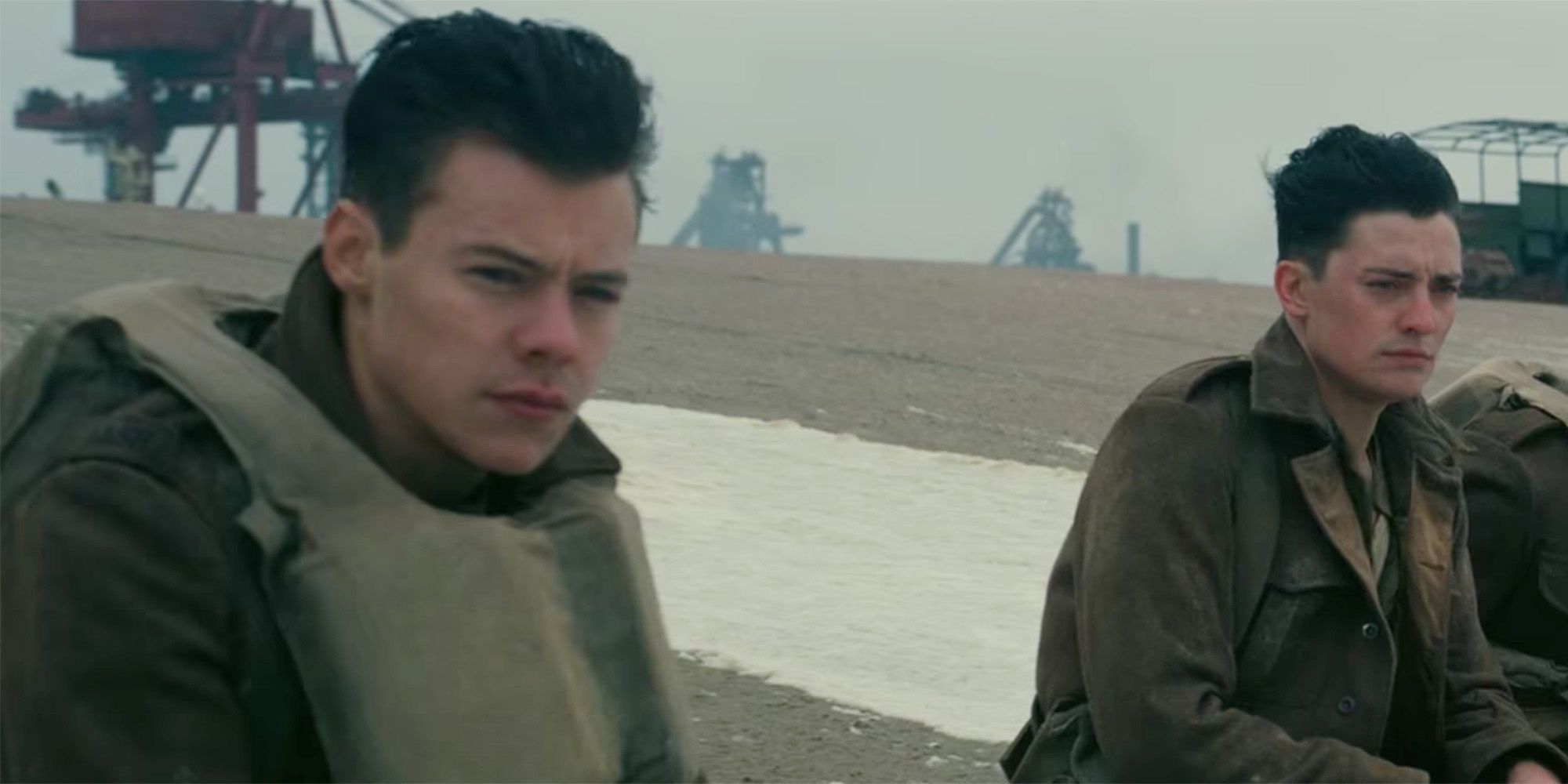 During an appearance on The Graham Norton Show, Harry Styles stirred up some speculation on whether or not he auditioned for the role of young Han Solo.
The former One Direction member and star of Dunkirk was asked to respond to rumors using only facial expressions. When asked about Han Solo, his initial reactions looked promising, but he later shook his head.
So sadly his insistent head shaking and yelling at Rob Brydon's assertion that he did audition for the role, leaves us to believe that he probably didn't. We're still far off from confirmation, but Alden Ehrenreich has already been cast, so what's it really matter.
Phil Lord and Chris Miller's untitled Han Solo spin-off film, starring Alden Ehrenreich (Beautiful Creatures) as Han Solo, Donald Glover (Community, Atlanta) as Lando Calrissian, Woody Harrelson (The Hunger Games), Emilia Clarke (Game of Thrones) Thandie Newton (Westworld), Phoebe Waller-Bridge (Fleabag), Michael K. Williams (The Wire) and Joonas Suotamo as Chewbacca, is set to open in theaters on May 25, 2018. The screenplay comes from Lawrence and Jon Kasdan.
Source: EW
8 Ways In Which 'Star Wars' Can Reach Its Full Potential
The Star Wars Universe is one of the greatest cinematic achievements of all time and the high quality of the recent films are not only proving how strong a franchise it is, but also continuing to gain legions of new fans every year. The series is fantastic and Disney's films have brought it back in favor with both audiences and fans, but like any good franchise there are always ways in which a series can improve and as a huge fan I don't think the series is at its full potential yet. There have been some minor issues and things that could be done differently that could make the series even greater than it already is and these can be addressed in future Star Wars films and in other mediums as well. With all of this being said it is appropriate to look at some of these issues and see how they can be addressed in a manner that could give everyone what they will want.
Here are 8 Ways In Which 'Star Wars' Can Reach Its Full Potential. Click Next to continue.