During the Luke Cage panel at SDCC 2016, the first official logo/image for Iron Fist was released. The image also teased the release date by confirming the show for next year.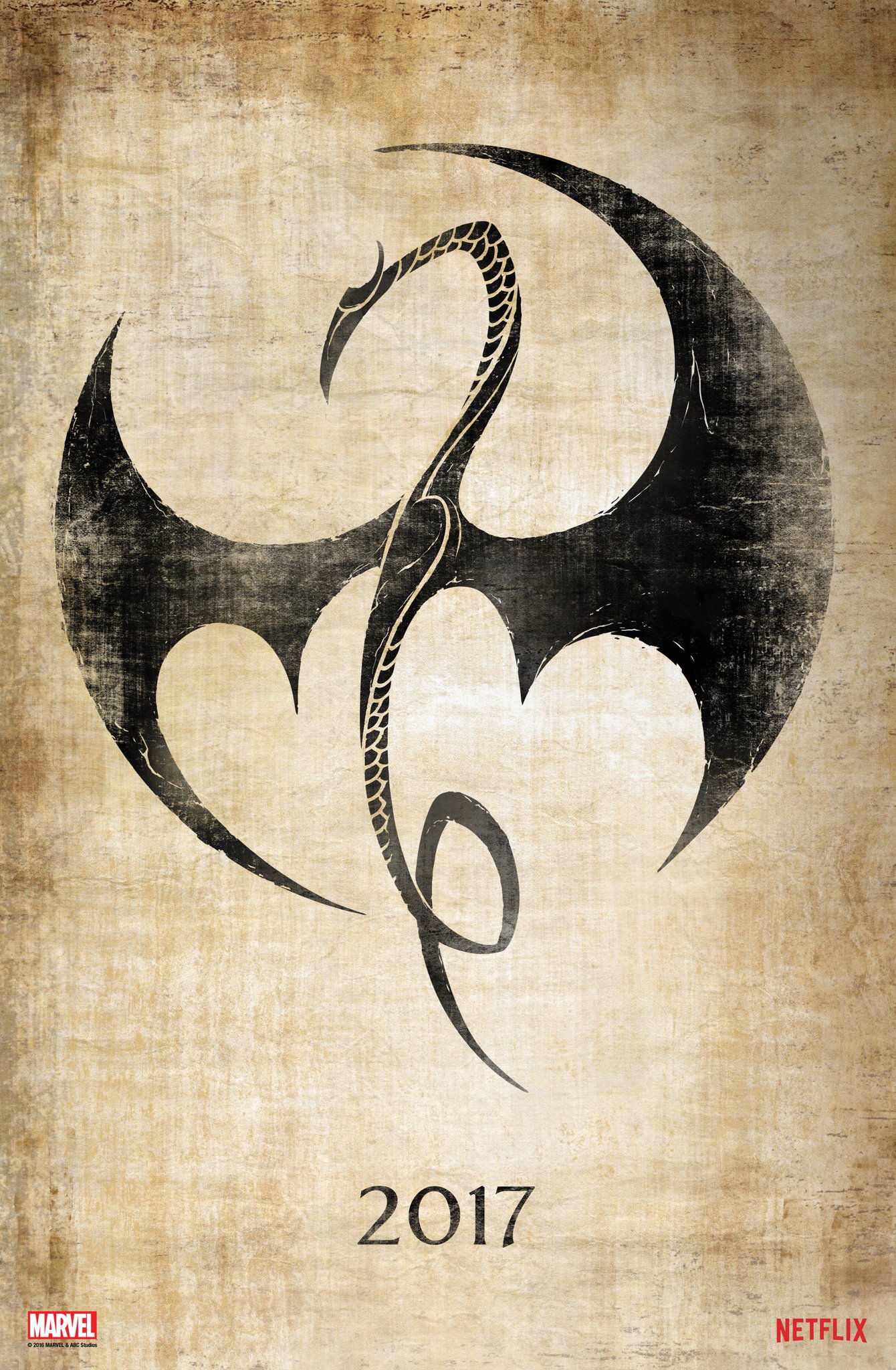 This logo was revealed after those in attendance were treated to some  footage, which was just released to the public. Iron Fist is the final Defender to receive his own Netflix show prior to the big team up, which was also teased during the panel. The show will likely debut on the earlier side of 2017, as Netflix needs to give room to The Defenders which will also be debuting that year, and a maybe the second season of Jessica Jones. The logo was given as a free poster to all those in attendance of the Luke Cage panel.
In Marvel's Iron Fist, Danny Rand returns to New York City after being missing for years, trying to reconnect with his past and his family legacy. He fights against the criminal element corrupting his world around him with his incredible kung-fu mastery and ability to summon the awesome power of the fiery Iron Fist.
Source: Marvel