Disney has unveiled a beautiful new poster for A Wrinkle in Time at their D23 Expo this weekend. The movie, based on the beloved novel by Madeleine L'Engle, is set for release in the spring of next year, also released the first official trailer was released showcasing our first official look at the film.
You can check out the poster for A Wrinkle in Time below.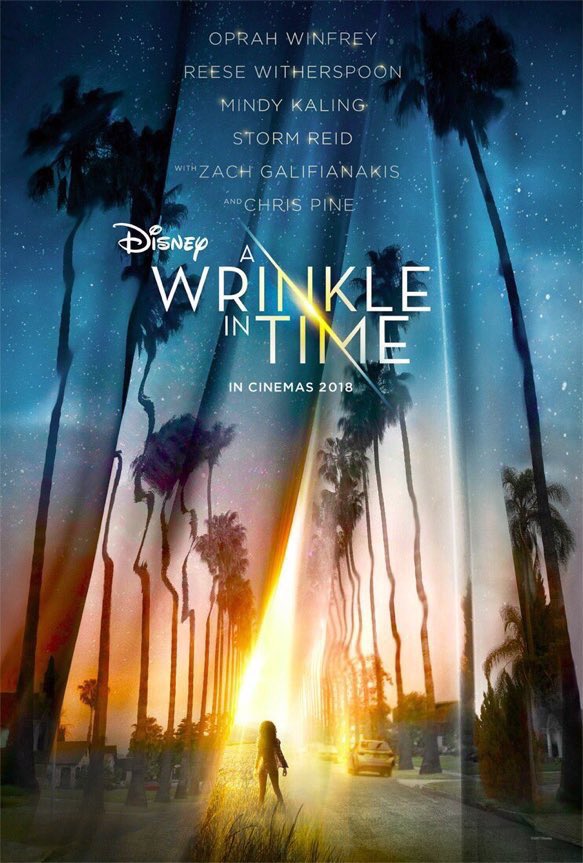 In addition to the trailer, new stills were released earlier this week showcasing the film's characters. The stills included Chris Pine, Storm Reid, and Oprah Winfrey, Reese Witherspoon, and Mindy Kaling as the three witches. The film is highly anticipated and fans of the book will be happy to see the film being done justice in the capable hands of Ava DuVernay.
Directed by Ava DuVernay from a script by Jennifer Lee, the film stars Storm Reid as Meg, Levi Miller as Calvin, Reese Witherspoon as Mrs. Whatsit, Mindy Kaling as Mrs. Who, Oprah Winfrey as Mrs. Which. The film also stars Chris Pine, Gugu Mbatha-Raw, Michael Peña, André Holland, Zach Galifianakis, Bellamy Young, Rowan Blanchard, Will McCormack and newcomer Deric McCabe.
A Wrinkle in Time hits theaters on April 6, 2018.
Source: Disney