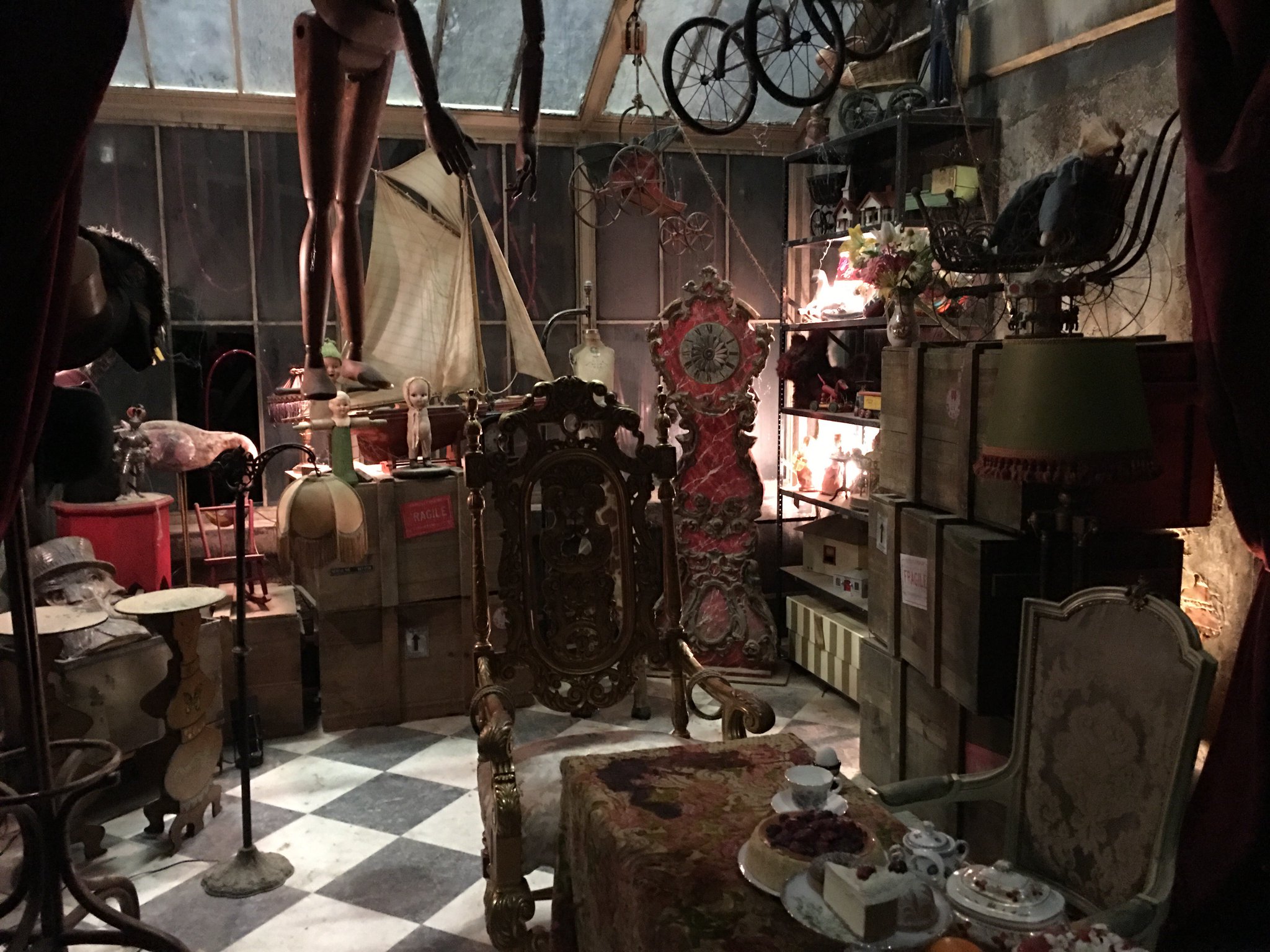 'Gotham' has been no stranger to exploring Batman's vast rogues gallery. Even though Batman himself hasn't appeared, plenty of his villains have, and as 'Gotham' goes into its third season, it shows no signs of slowing down. One of this season's additions will be 'Walking Dead' alum Benedict Samuel, who will be playing Jervis Tetch, aka the Mad Hatter. And, courtesy of Zap2it and Comicbook.com, we have our first look at what the lair of the Lewis Carroll-loving madman looks like.
FIRST LOOK at the Mad Hatter's lair on the set #Gotham! pic.twitter.com/GSkJwqJ4EE

— Screener (@screenertv) August 19, 2016
Creepy, huh? Jervis Tetch, in the comics, is a scientist obsessed with the stories of 'Alice's Adventures in Wonderland' and 'Alice Through the Looking Glass'. He picks a Lewis Carroll theme as his villainous motif and uses mind-control technology to control others. As we can see from these pictures, the Victorian influence is strong, so it's clear his love of Wonderland is in full-swing once we first meet him. Through EW's Fall TV Preview of 'Gotham', the character of Jervis Tetch has been described as,
"a talented hypnotist teetering on the edge of madness. He arrives in Gotham with an unwavering desire to find his sister, Alice, a young woman who went missing in the city years ago. It is anyone's guess just how far down the rabbit hole he's willing to go in order to find her."
Benedict Samuel will be a season regular in Season 3, and he will make his first appearance in Episode 3. Are you excited about the addition of The Mad Hatter? How weird are you hoping 'Gotham' goes with their take on this oddball character? Or are you just impatiently waiting for the Court of Owls?
'Gotham' also stars Ben McKenzie, David Mazouz, Robin Lord Taylor, Erin Richards, Donal Logue, Morena Baccarin, and Jada Pinkett Smith. It will return to FOX on Monday, September 19th, at 8 p.m. ET.
Source: Zap2it and Comicbook.com