After revealing the Justice Society logo on his Twitter just the other day, Marc Guggenheim has now revealed the first image of the Justice Society's headquarters on his Twitter. The image presumably shows the JSA's meeting table, which includes their logo front and center. You can view the tweet as well as the full image below:
This has me giddy… pic.twitter.com/7SDwmpBOm8

— Marc Guggenheim (@mguggenheim) August 8, 2016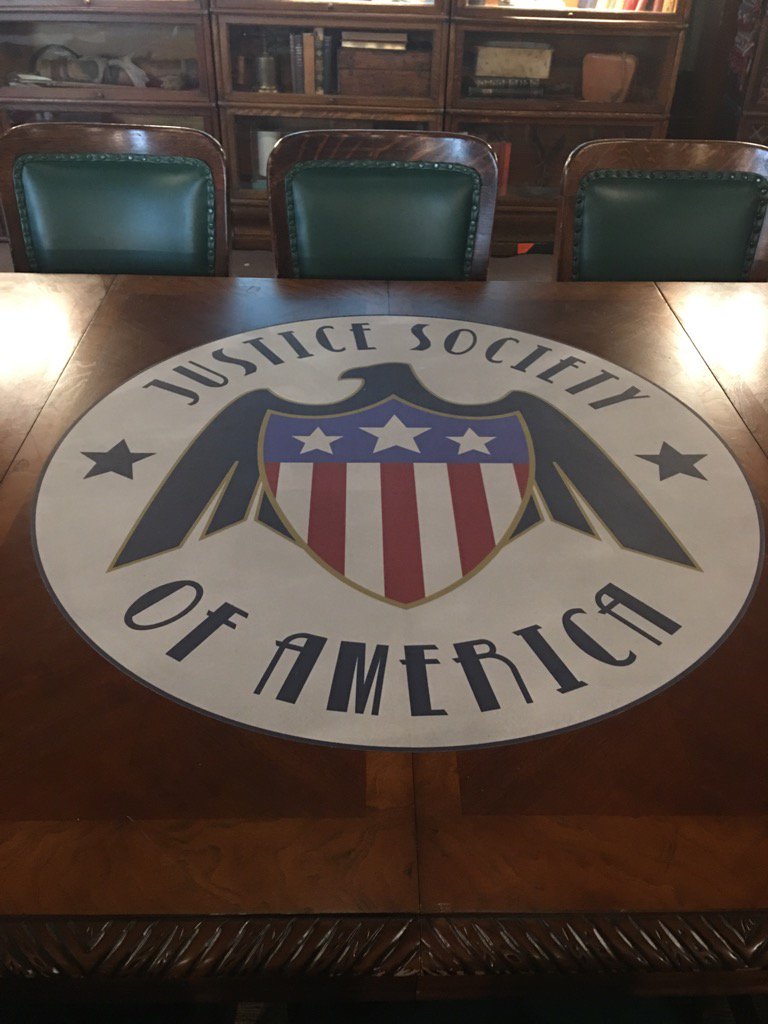 Guggenheim let his inner fanboy out with the tweet's caption "This has me giddy…" but who wouldn't be excited getting to see the JSA brought together for the first time in live action? We already know of a couple of the Justice Society of America members being brought to Legends of Tomorrow's second season such as the recent announcement of Stargirl as well as the previously announced Commander Steel, Hourman, Dr. Mid-Nite, Obsidian and Vixen. Dr. Mid-Nite and Obsidian have yet to be cast, but keep your eyes here as we'll let you know when they are.
Legends of Tomorrow focuses on time-traveling rogue Rip Hunter, who has to recruit a rag-tag team of heroes and villains to help prevent an apocalypse that could impact not only Earth, but all of time
DC's Legends of Tomorrow will return on October 13th, 2016.
Source: Twitter