With two seasons of Daredevil and one of Jessica Jones already under Netflix's belt, their next project to tackle is Luke Cage. The character was introduced during the first season of Jessica Jones, and Mike Colter will be playing the indestructible hero in his own Netflix series slated to premier on September 30th. Luke Cage was first introduced as a character in Luke Cage: Hero for Hire #1 back in 1972, and Jessica Jones marked his first time appearing in live action.
Appearing alongside the title character will be the bionic-arm wielding Mercedes "Misty" Knight. The character is being played by Simone Missick, and it is not yet known if she will eventually be sporting her metal arm or not. For now, a new image of Misty Knight standing alongside the hero has surfaced, giving us a better look at the two characters together: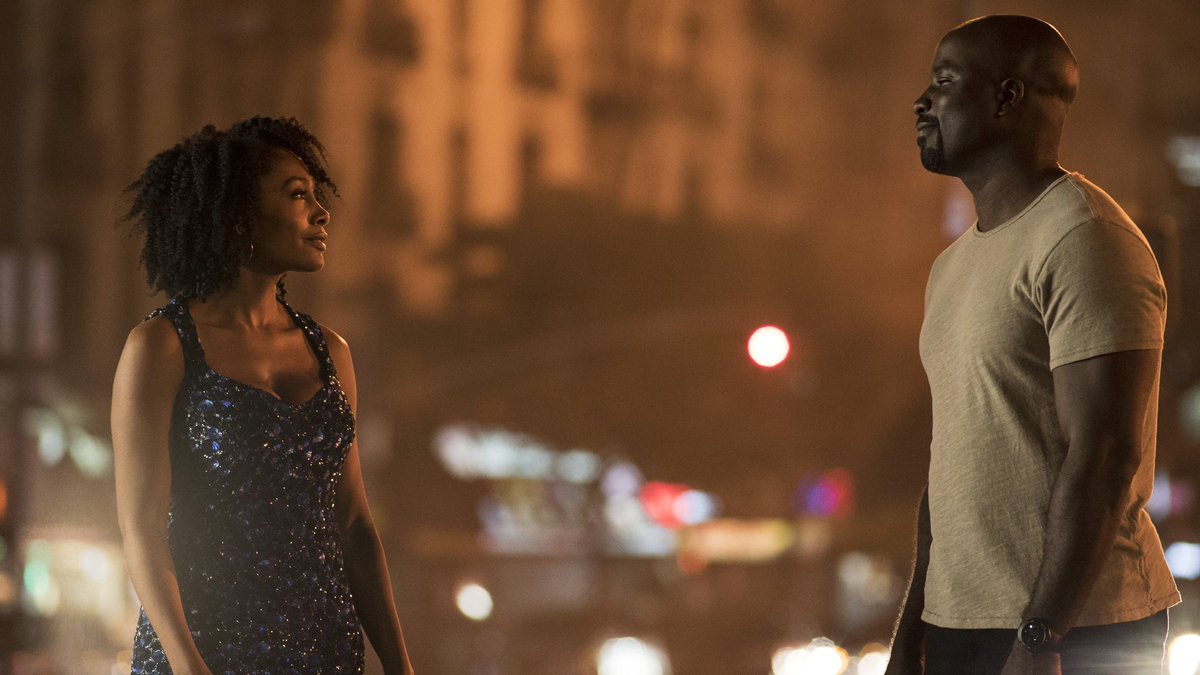 Her arm still looks very human in this image.
Given superstrength and durability by a sabotaged experiment, a wrongly accused man escapes prison to become a superhero for hire.

Starring Mike Colter as Luke Cage, Frankie Faison as Pop, Erik LaRay Harvey as Diamondback, Mahershala Ali as Cornell Stokes, Simone Missick as Misty Knight, and Darius Kaleb as Lonnie. The show premiers on Netflix on September 30th, 2016.
Are you excited to see Luke Cage drop on Netflix in another month and a half? Let us know in the comments!
Source: ComicBookMovie