In case you missed it, the Star Wars: The Last Jedi teaser trailer dropped today and it's the talk of the town. While the folks at home were analyzing the trailer and rewatching it for the hundredth time, Fandango got a chance to speak to the cast and crew after the big panel. Speaking with director Rian Johnson, they asked him how his film continues the story of The Force Awakens.
"I tried to tell a really honest story as to where I think these guys should go," "And I think there are a lot of surprises in the movie, too,"
He also spoke about how his friends wanted to get in on the Star Wars train.
"All my friends wanted to be stormtroopers in the movie until they put the actual stormtrooper costume on and realized how hot and bulky it was",
When asked about the possibility of AT-ATs after a quick glimpse in the trailer, Johnson confirmed that they'll be in the film.
"Yeah, you liked the glimpse of that?"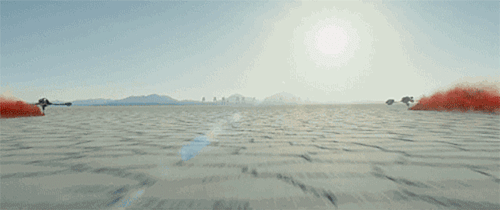 Yes, we did. Please tell us more.
 "Maybe you can zoom in real close and get a better look,"
Johnson also stated what his favorite moment in the trailer was.
"I will say, though, the moment where we come around the mountain and see Rey in silhouette – and I heard the audience sort of let out this breath – I'll just say it made me happy."
What was your favorite moment from the trailer? Let us know in the comments below!
Directed by Rian Johnson, Star Wars: The Last Jedi stars Mark Hamill, Daisy Ridley, John Boyega, Carrie Fisher, Oscar Isaac, Adam Driver, and newcomers to the franchise Benicio del Toro and Laura Dern.
Star Wars: The Last Jedi hits cinemas on December 15, 2017.
Source: Fandango